Okay my friends, let's chat about my Black Friday Sale for 2022! It's a big one, and I'm soooo excited!!
---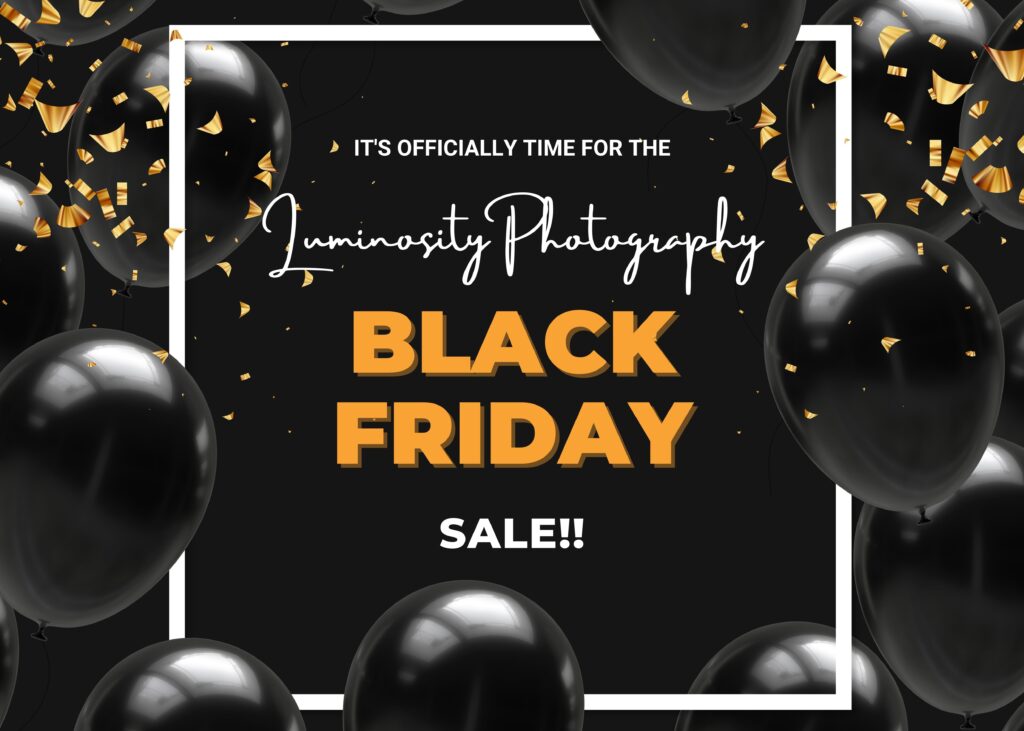 Why this sale?
I want to be able to offer full family sessions to a lot more people next year. These are my more expensive sessions, but they're also the ones where we are really able to create MAGICAL images! We're also more flexible on finding the perfect location for your family, and you'll get ALLLLLLL the good lighting all night! We have more time to play games, capture your relationships, and get a variety of backgrounds.
Because I think everyone deserves to have their family documented this way, I'm hoping to make it as accessible as possible, and that's where the Black Friday Sale comes in!
---

---
Here are the details!
The deal is based off of 2022 pricing (prices are going up on Jan 1st, 2023)
Regular Full Priced Session: $450
Discount code is for $50 off
Making your total $400!
annnnnd you only have to pay a deposit of $200! The remaining $200 isn't due until the week before your session.
---
But the BIGGEST part of this sale, is that you get access to my 2023 calendar before the general public, and that is HUGE. My last 4 calendar openings (Christmas minis 2022, Fall 2022, Summer 2022, and Fall 2021) have sold out in less than 48 hours. So having access to my full year calendar a day early is a big deal. It means that you get the BEST dates, the BEST locations, and you get it $100 cheaper than clients who book in 2023 (after my pricing increases!)
---
In addition to the coupon code and early calendar access, you'll also get:
My location guide (which includes my favorite locations, and when they're the most beautiful. That way you can plan exactly what dates you'd like!)
My outfit guide (which includes my fool proof formula on how to dress your family, my favorite places to buy clothes, what to look for, etc.)
---

---
Coupon Code is: BlackFriday22
I cannot wait to work with your family and document the beautiful, craziness that is your life. You will never regret beautiful documentation of your own family.