Ever wondered why I picked the name Luminosity Photography? Watch the video below, or keep reading.
You probably noticed that I didn't use the name "Rachel Johnson Photography" for my business. And if you're on this page, you're probably curious why! Ha!
Before I was married, my last name was Stout. So, while I had a common first name (on 5 other Rachel's in my graduating class in high school!), my last name was pretty unusual.
But when I got married and my last name changed to Johnson, I suddenly had the most common name in the world. I literally can't go anywhere without having to give my address and phone number to distinguish who I am. I've had another Rachel Johnson even take my photos from Costco before!
**Side note, the craziest incident of this was when I had my son. I was at the hospital, and the security was MUCH higher than I had ever had it be before! Turned out that there WAS ANOTHER RACHEL JOHNSON HAVING A BABY AT THE SAME TIME AT THE SAME FREAKING HOSPITAL.**
Okay, so, all that being said, I felt like if I named my company "Rachel Johnson Photography", there were likely to be a lot of others with the same name. So I set out looking for a single word that described my photography. Easier said than done, friends.
I spent several months, and tried out a zillion words. None of them felt right. I started asking people to describe my photography. The key word people kept bringing up was "light."
I use a lot of light in my photos. To me, its the number 1 key to a beautiful photo! So I started looking up synonyms for "light."
That's when I stumbled across "luminosity."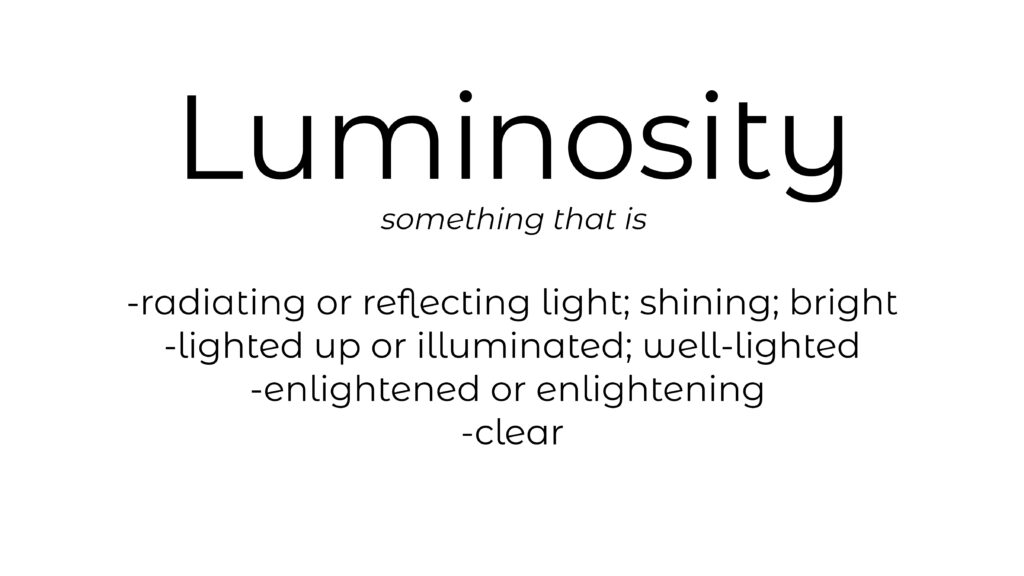 Guys. It was perfect. On so many levels. The literal aspect. The way I hoped the business would grow and enlighten others. So that was it.
Luminosity Photography was born.