Intro to photography course:
Becoming a Visual Journalist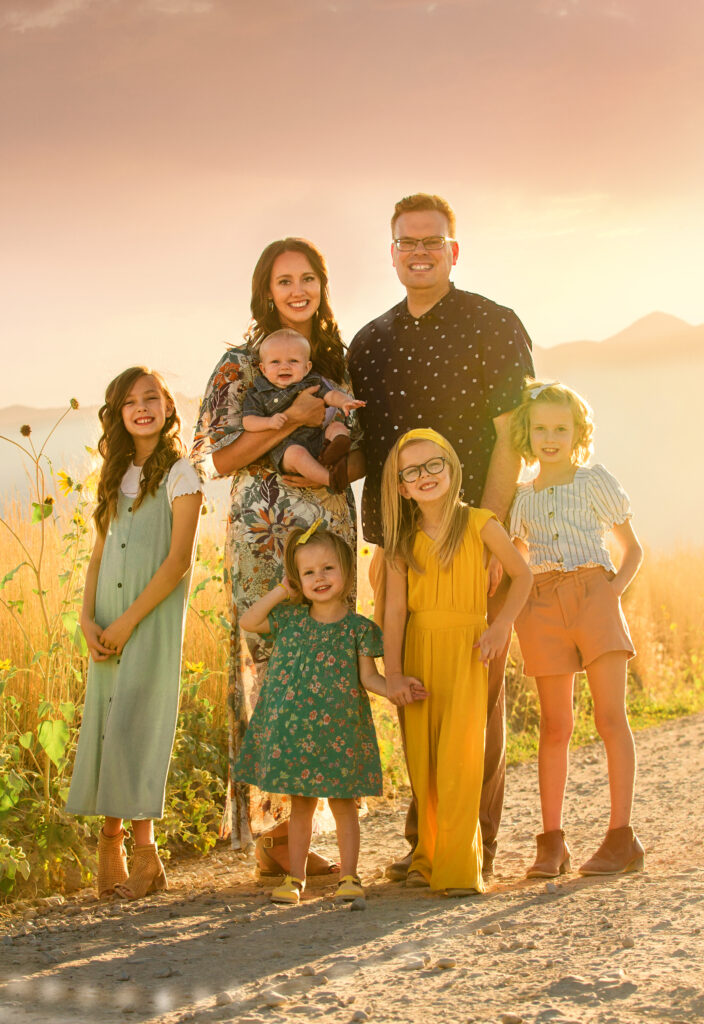 I'm delighted that you are curious about my intro to photography course!
This is the first course I ever created, and I've revised it 4 different times over the last few years. Why do you care? Because all of those revisions have made this course super clear, super concise, and much more fun!

My goal from this course is simple. To teach you how to capture beautiful memories that your family will cherish forever.
This class is 100% digital, and you can watch each video at any point in the day. Which means you'll have complete flexibility each day to learn–when you have the time!
You have 2 different options for this course.
Either "study along", where I personally take you through the course over a 2 week period. You will get specific, 1-on-1 guidance from me throughout the whole time.
The other option is "independent study." With this option, you will get a direct download after you purchase the course, which will include all the videos, and the digital workbook. You can do the course on your own, at your own pace!
In this class, we'll dive deep into:
-Learning to shoot on manual mode
-Editing photos in Lightroom
-Getting your kids to cooperate
-How to direct and pose your kids, in a way that looks "unposed"
-How to harness the light around you to create stunning images every time
If you're taking the "study-along" version, then each day, you'll be provided with a video. That video will cover the day's topic. You'll then have the chance to use those skills you learned in the video to take a photo. You'll post the photo as a comment under that day's video in the class's private Facebook page. I'll then give you some feedback on how you could improve.
And that's all you're committing to do!
I know you're busy, so I tried to make this class as streamlined as possible. My goal was to provide all the needed information and guidance, in as little time as I could. I know that if you have to be sitting at the computer all day (or let's be real, even for a half hour) you're not likely to get through the course.
So watch the video when you have a second. Waiting to pick up carpool, while you're cleaning your kitchen, at the park, etc. And then when you have a minute during the day, take your photo to cement those new skills!
Of course, if you decide to do the "independent study" version of the course, you can do everything at your own pace!
With either the "independent study" or the "study along" course:
-Lifetime access to all the course videos
-A digital workbook, packed full of all the information and tips you need
-Several "cheat sheets" that you can download to your phone, and pull out any time you need them
-Bonus "start to finish" videos. Watch me as I set up, direct, and capture a shot. Then watch and listen to the step by step as I edit the photo.
With the study along kit, you also get:
-Access to my private Facebook group. This is where the daily videos will be shared, and also a safe place where you can ask me and your classmates for help and advice
-Unlimited access to me–I'm available to answer any of your questions!
What do I need to take the course?
You'll need to have a DSLR to take this course. If you don't have one, borrow one from your mom, or a friend. You can even rent them from several local camera shops. If you'd like more info, get in touch with me.
Unfortunately, for this class, a cell phone isn't going to cut it. Don't fret! I have a cell phone photography course available, if that's a better fit for you!
You'll also need to invest in Lightroom. (Adobe has a monthly $10 subscription, so try it out this month, and if you don't love it you can totally cancel it.)
That's it!
How do I know if this class is right for me?
This class starts with the basics–how to use your camera in manual mode. So if you didn't even know that was a thing, you're a perfect candidate for this class!
But we only spend the first 2 days on that. So if you already know how to use your camera, you can still benefit a lot from this class! I go in depth on how to use Lightroom. And I also spend a ton of time teaching and demonstrating how to get your kids to cooperate and how to set up shots to capture your child naturally–all while still maintaining a frame that's aesthetically pleasing, beautifully lit, and that tells a story.
So, if you think you could benefit from any of these skills, I'd say this class is for you. I've previously had students who were pretty advanced photographers, and we were able to customize their lessons a little bit to provide them with plenty of value!
If you're worried that you are too advanced for this course, than my intermediate photography course may be better for you. Read about that one here.
What are real people saying about the class?
"I really can't believe how much I learned in less than 2 weeks. Being extremely brand new to the world of photography, I felt like I was able to follow along and learn at a quick pace because of the visual learning Rachel incorporated (daily videos, shooting videos, editing videos). I always looked forward to her feedback and how I could improve but also liked feeling proud of my work and being part of the positive environment she created. The Facebook forum was a great idea and I loved the community feel! Such a great class!!! Loved it all. Thank you!"
"Rachel is just the BEST and most DEDICATED teacher– she was inspiring and honest and wonderful! I would recommend this class to any photographer at any level, from amateurs looking for advice, to professionals looking to practice, brush up, and get inspired!"
"I have taken photography classes before, but this one was my favorite. I learned how to apply all of the skills to make a beautiful photo in a way that I have never been able to do before. I loved that Rachel was so willing to help me learn and understand what I was doing so that I could be successful."
"I think this class was fun and helpful. I learned a lot of great tips and tricks and feel like my pictures improved. I loved seeing everyone else's work in the Facebook forum so you could comment on it and be inspired by other's ideas and shots as well. Great job Rachel! Thanks for your hard work on this."
"This class was a great way to learn not only how to take manual pictures and edit them, but also set real expectations for getting a good shot of not always cooperative targets. I would take this class again in a heart beat."
"I really loved this class with Rachel! I learned so much watching her videos and following along in the workbook. It was cool to get feedback on my photos and be able to ask her questions. She was very helpful and is really good at what she does. I really loved the videos where she does a shoot and then edits the picture. Awesome! In two weeks, my photography has completely changed. I am really excited to continue taking great photos of my kids, which is every mom's dream. I would definitely recommend this to anyone. Thank you!"