Hey friends!
As a photographer, the number one question I get asked is "How do I choose outfits for family pictures?" I'm currently prepping for our family pictures next week, so today I'm bringing you along and sharing some tips on how to pick out outfits for your family photos!
1. I like to start by thinking about the location. Plan to pick a color scheme that will look good with the location and time of year. If you're going to be in the mountains in the fall, you probably want to pick out a color scheme with warm fall colors. But if you're getting your photos taken in an orchard in the spring with white blossoms–light, soft, flowing colors and styles would look amazing. Don't worry, I have plenty of location suggestions. In fact, I prefer to work with you to pick a place, because you'll know what you like, and I'll know if the lighting will work! Just ask me!
2. Pick 1 piece of clothing that you really love. Usually for me, that's my outfit. I like to find something that's flattering on me. I'm a curvier girl and I'm not very confident in front of the camera. But it's so much easier when I feel good about what I'm wearing!
For our family photos this year, I picked out this dress for me. I love the colors and feel like the style will be flattering on my body type. Dress is from Piper and Scoot.
3. Choose continue to build outfits for each member of the family that fit within the color scheme and style of the location & first outfit. Remember, you don't all have to match, as long as you all coordinate. What does that mean? Simply put, having everyone in white shirts and jeans is going to look boring and dated. Instead, pick outfits for everyone that shows off their personality. Keeping your color scheme in mind is key to making sure they all work together well!
The 2nd outfit I added was this darling romper I found for my 6 year old. I love how they look together! Romper is from Old Navy. Next, I found this shirt/short combo for my 8 year old daughter. I like the colors with my dress (even though without my dress I probably wouldn't put the romper and shirt/short combo together. My dress pulls them together!) Shirt/short combo is from Zara. Then I wanted more color (I'm a color kind of girl. If you like more neutrals, you probably would have gone a different direction. That's totally okay too!) So I added this dress. Notice how it has a pattern, and so does my dress. It's okay to mix patterns! This works because 1- same color scheme, and 2- my pattern is big, and the little dress pattern is very small. Changing up the size of pattern is a good way to make sure they work together. Dress is from Gap. I wanted more color still, so I added this simple blue romper for baby brother. Romper is from Gap.
4. Compile photos of all the outfits together in one place. This is the best way to see if they look good together.
**Pro tip! The easiest way to do this is to create a Pinterest board specifically for your family photos for that year. Add & delete pictures until you have a final outfit for everyone. And you don't have to find pictures online if you have outfits at home you're using. You can totally snap a photo on your phone and upload it to Pinterest yourself!
5. Add accessories. Once everyone has an outfit picked out, add the accessories. Don't forget shoes for everyone (nothing throws off a beautiful family portrait more than everyone looking dressed up and then someone shows up in dirty tennis shoes!)
**Pro tip! Accessories & layers will add a ton of interest to your images and make them look so much more put together. I'm talking bows, jackets, cardigans, ties, knee high socks, necklaces, earrings, cute hats that don't cover your eyes (no baseball hats, please!), scarves, etc. If you're not sure, bring them anyway, and I can tell you what will and wont photograph well!
6. Once you've decided on everything, take a picture of everything together in one place. This step helps me see if everything works together as well as I'd like it too. Sometimes I love it, and sometimes I spot something that I don't like and I have time to change it before the actual picture day.
Once you've made your decisions, put everything aside so you can find everything the day of. Don't keep stressing about outfits. Trust yourself!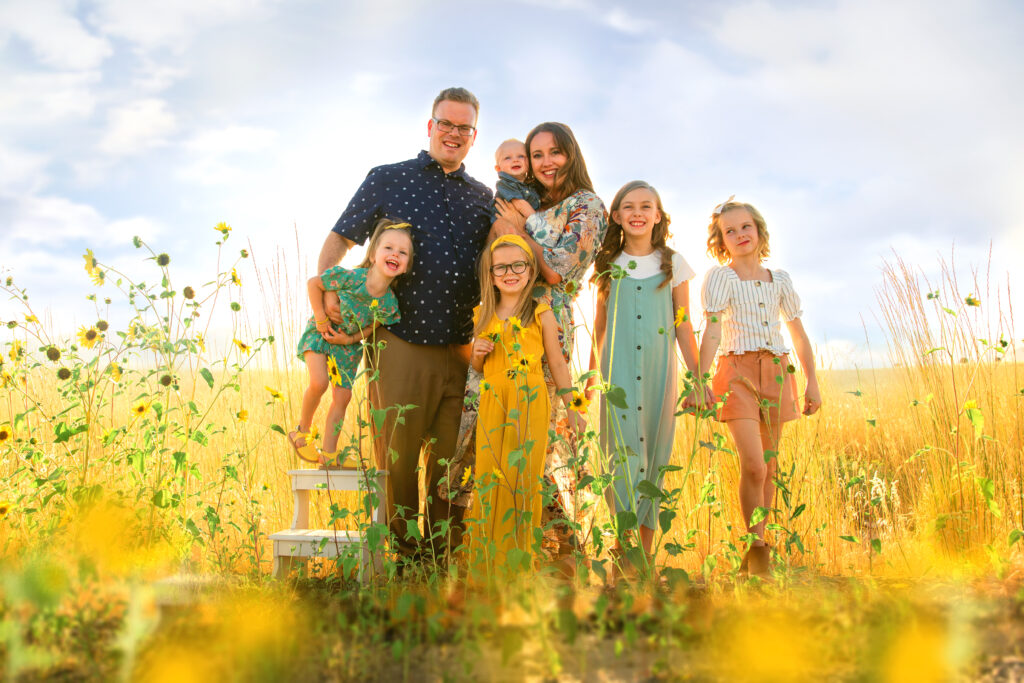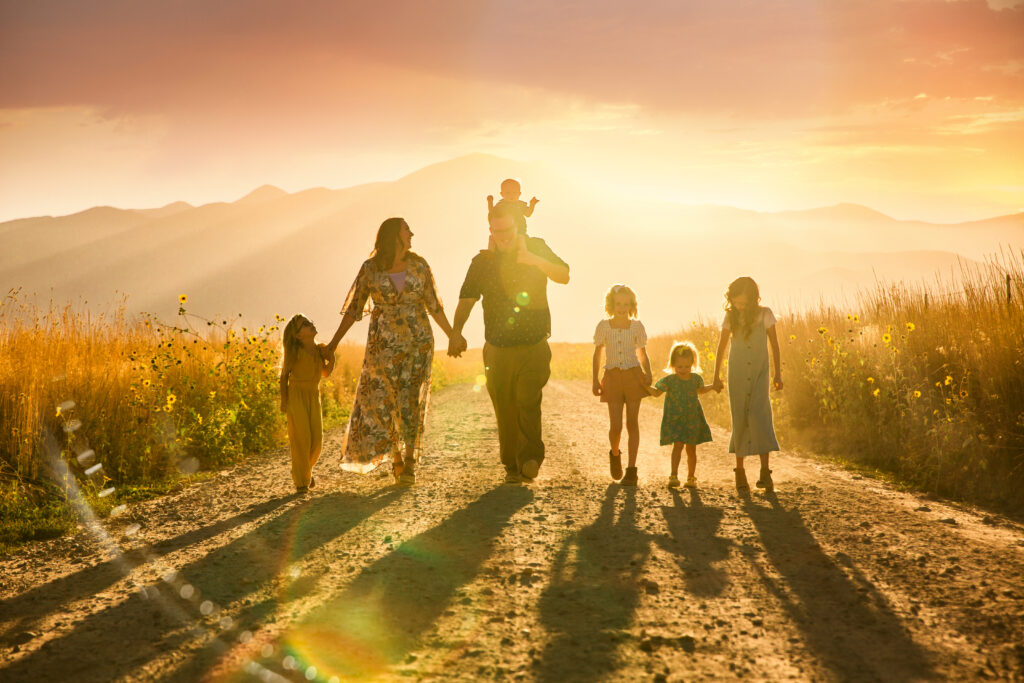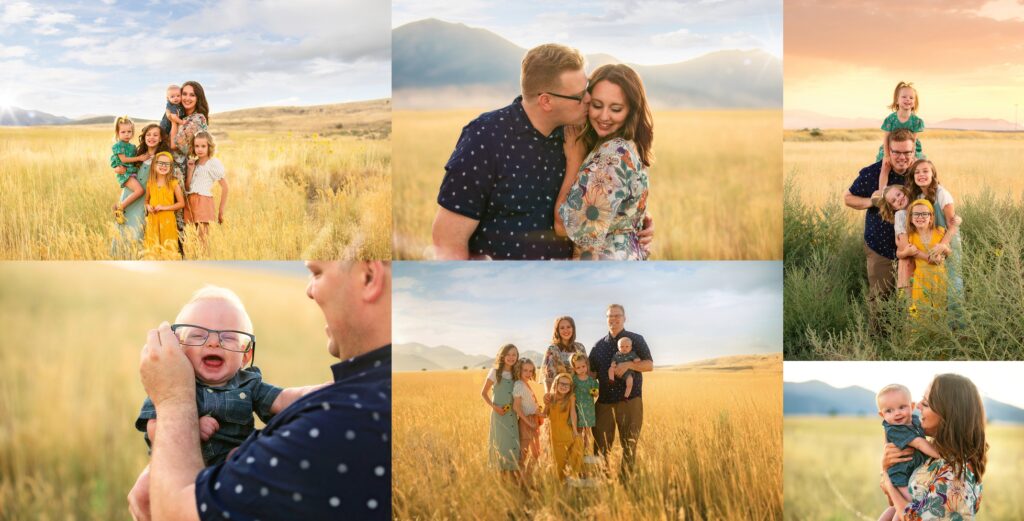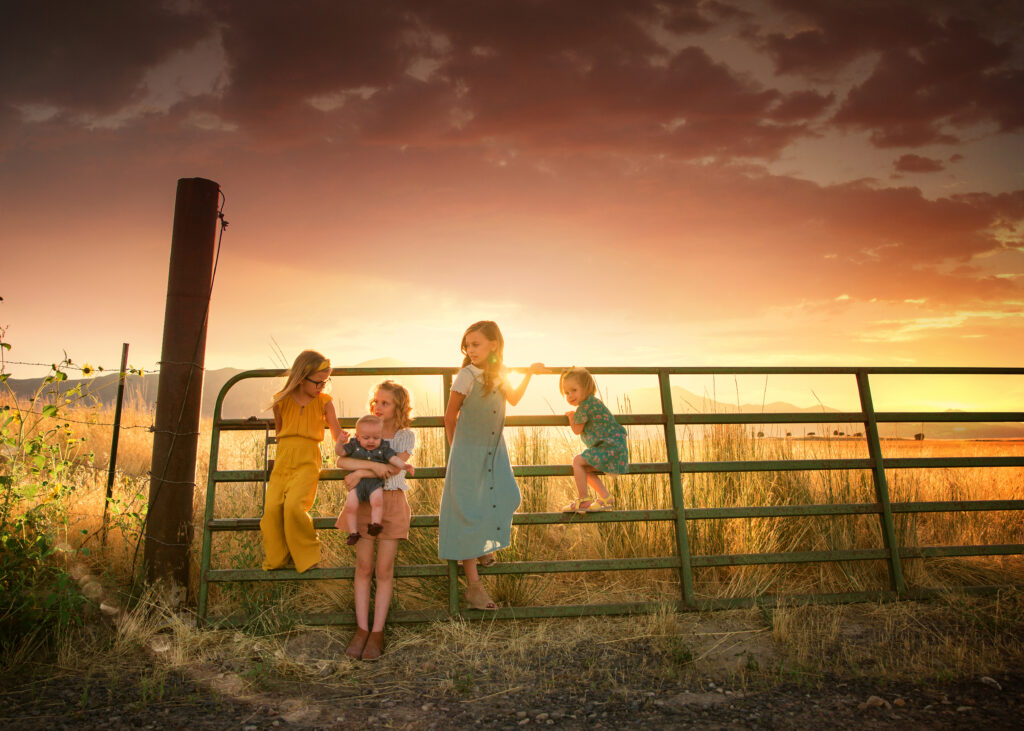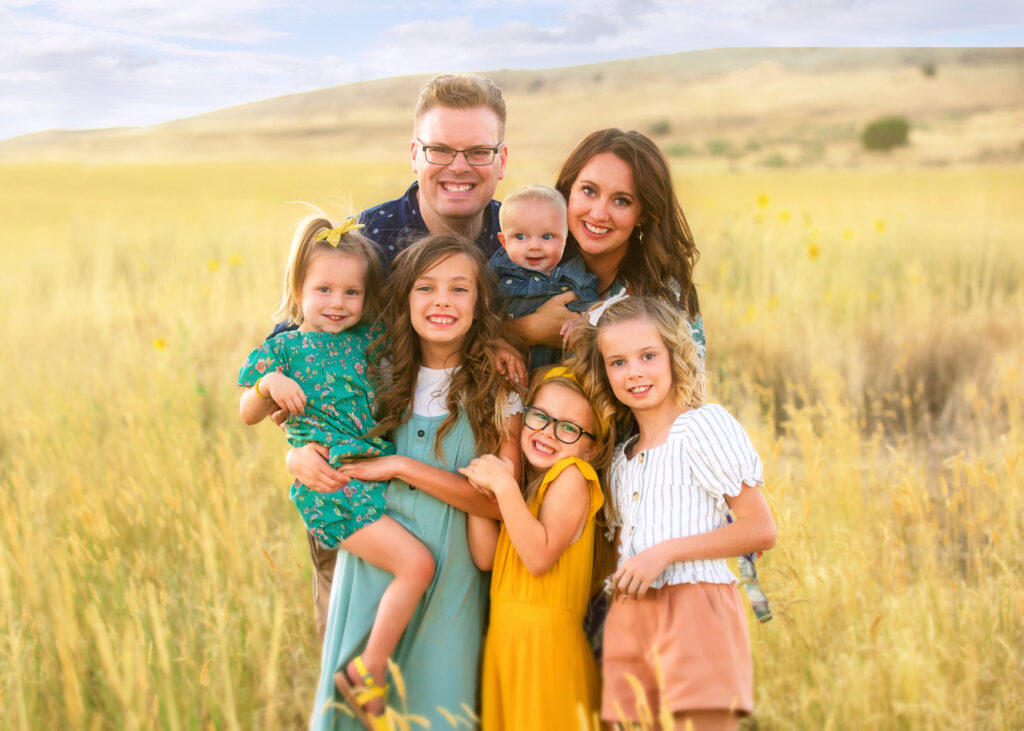 On the day of your session, I know you're going to be stressed and busy getting everyone ready and out the door on time. But once you arrive, I want you to relax. I've got it! I want your experience to be enjoyable (or at least not stressful.) because stress and frustration show in the photos.
Don't let putting together outfits scare you! You've got this!