This beautiful October bride just happens to be my cousin. I couldn't be happier for her and her new husband! Their wedding day was beautiful! It rained the whole time we were at the temple, and during the luncheon. But they decided to go ahead with the original plan and have the back yard–outdoor–reception, and the rain literally held off until the couple jumped into the car to leave! It was such a perfect day! Congratulations you two! Love you both!
The wedding ceremony took place at the Payson Utah LDS temple.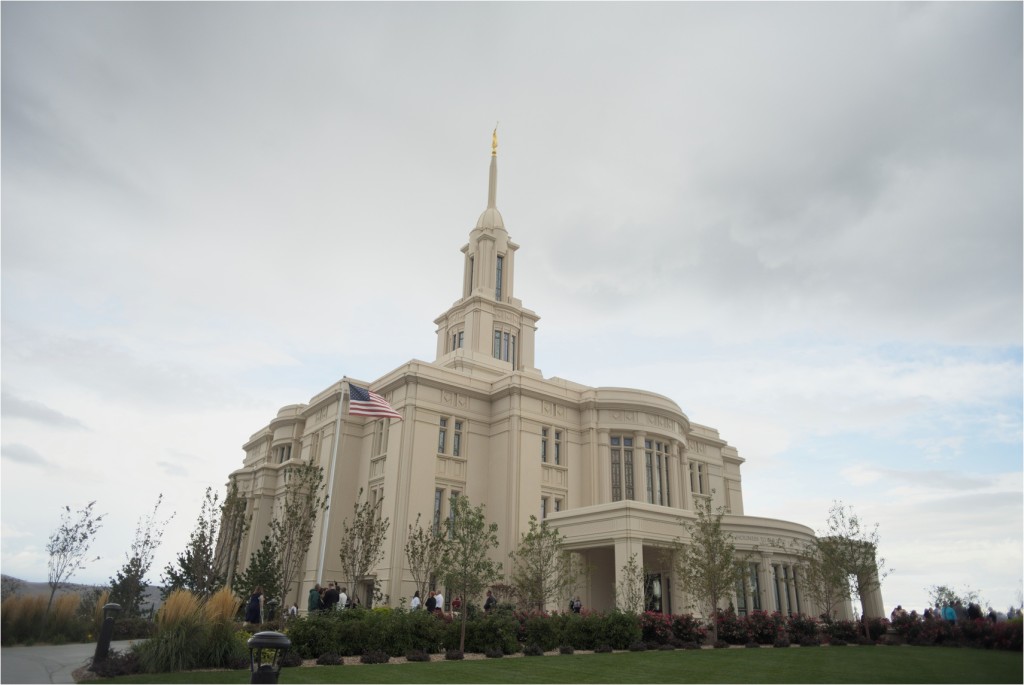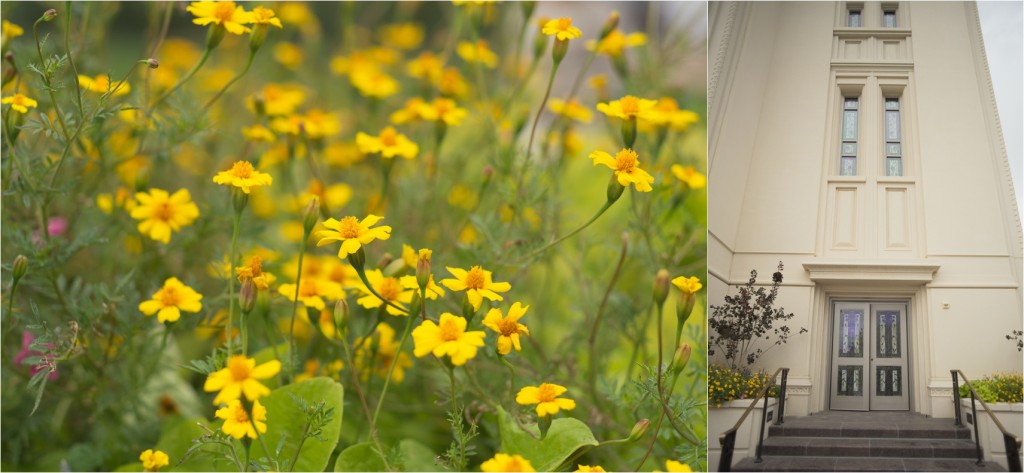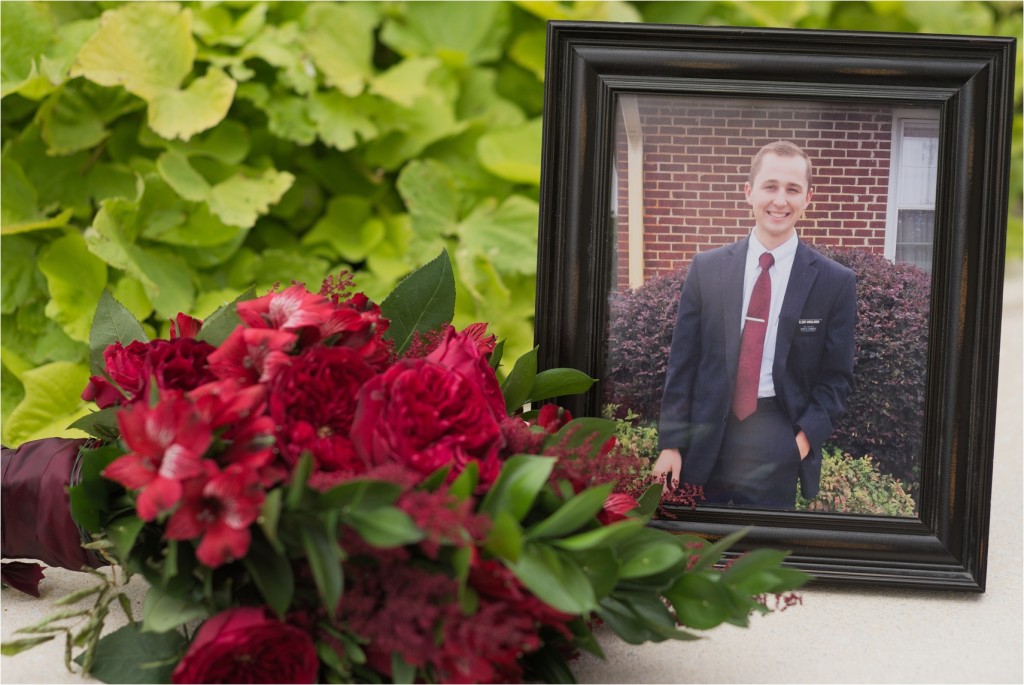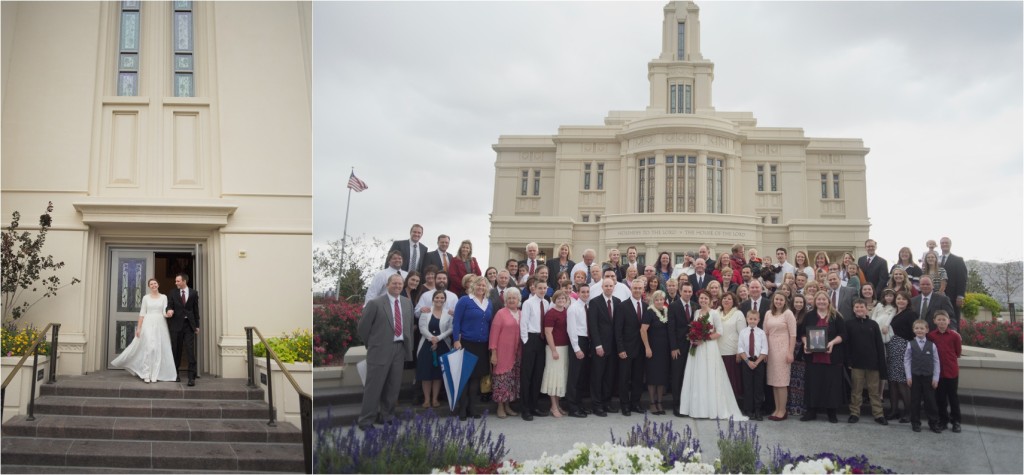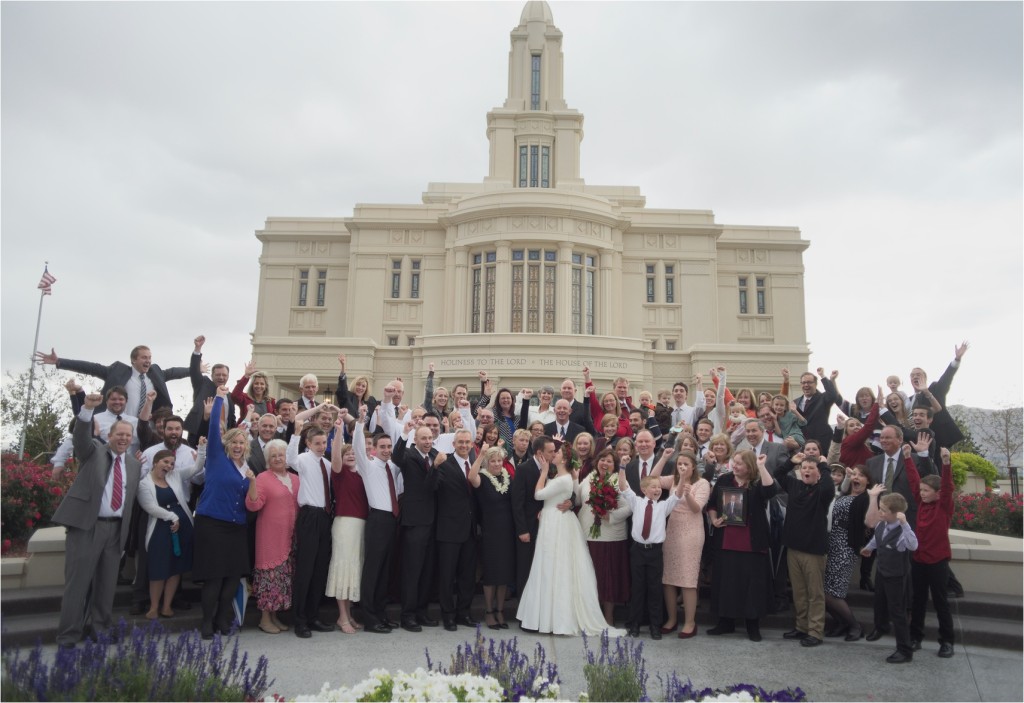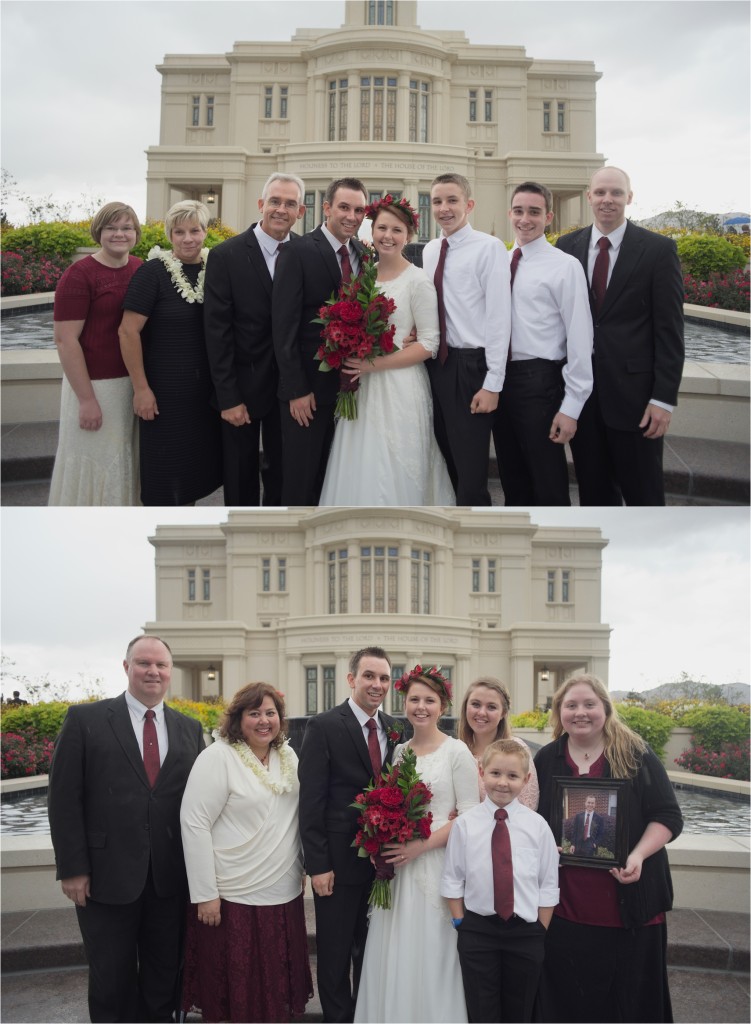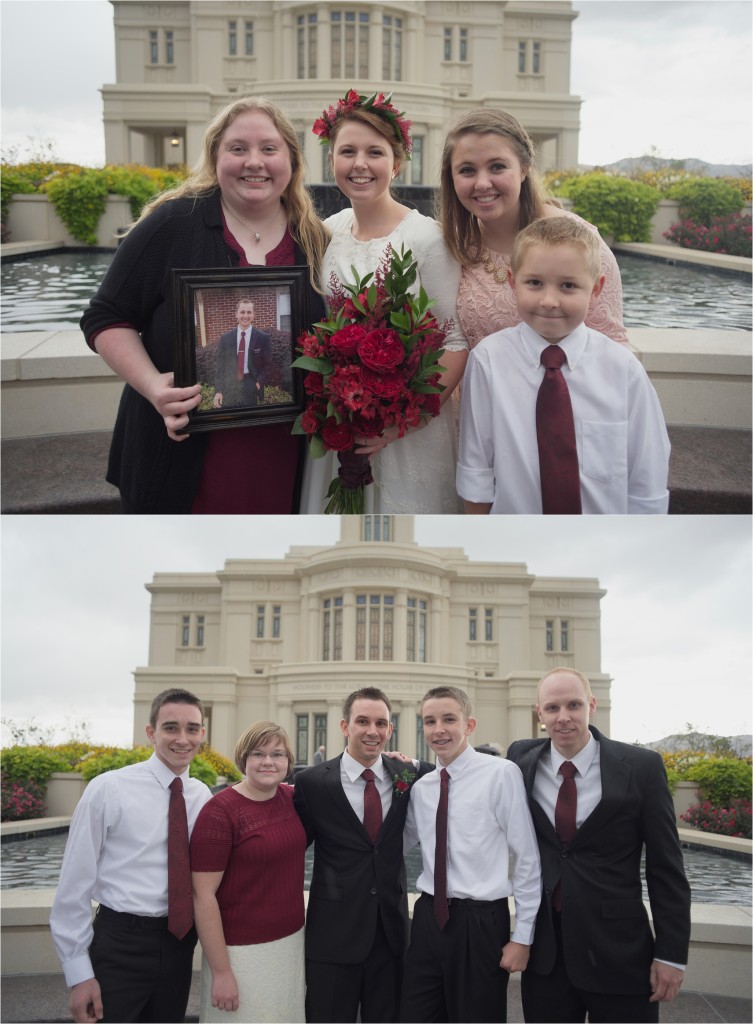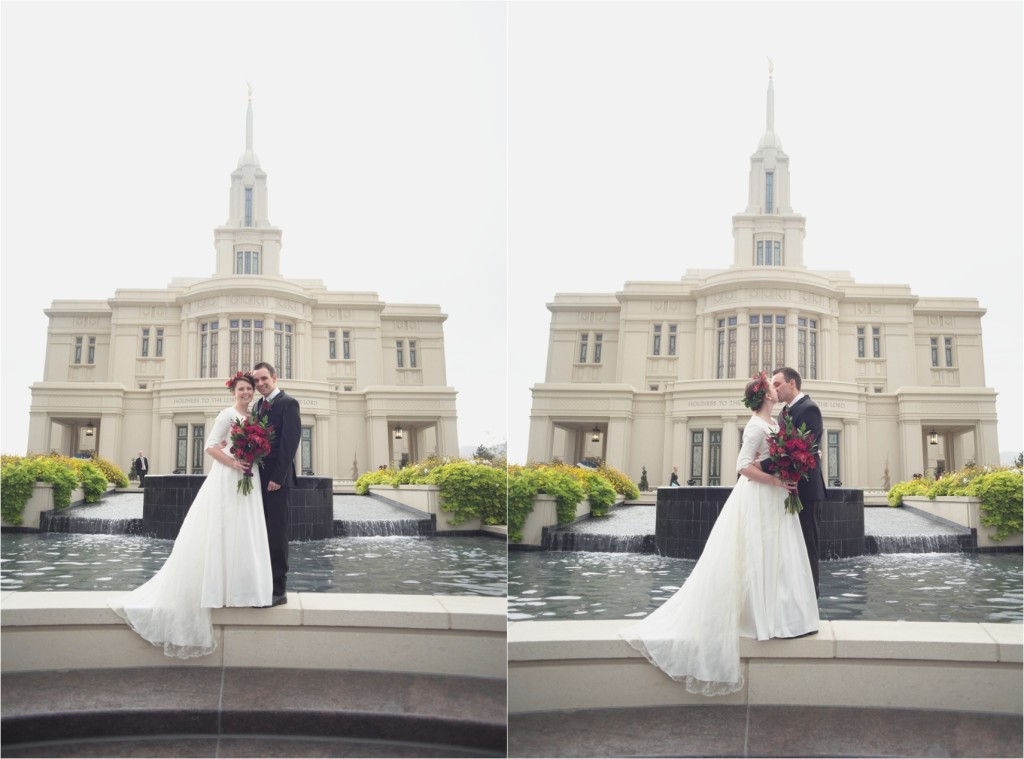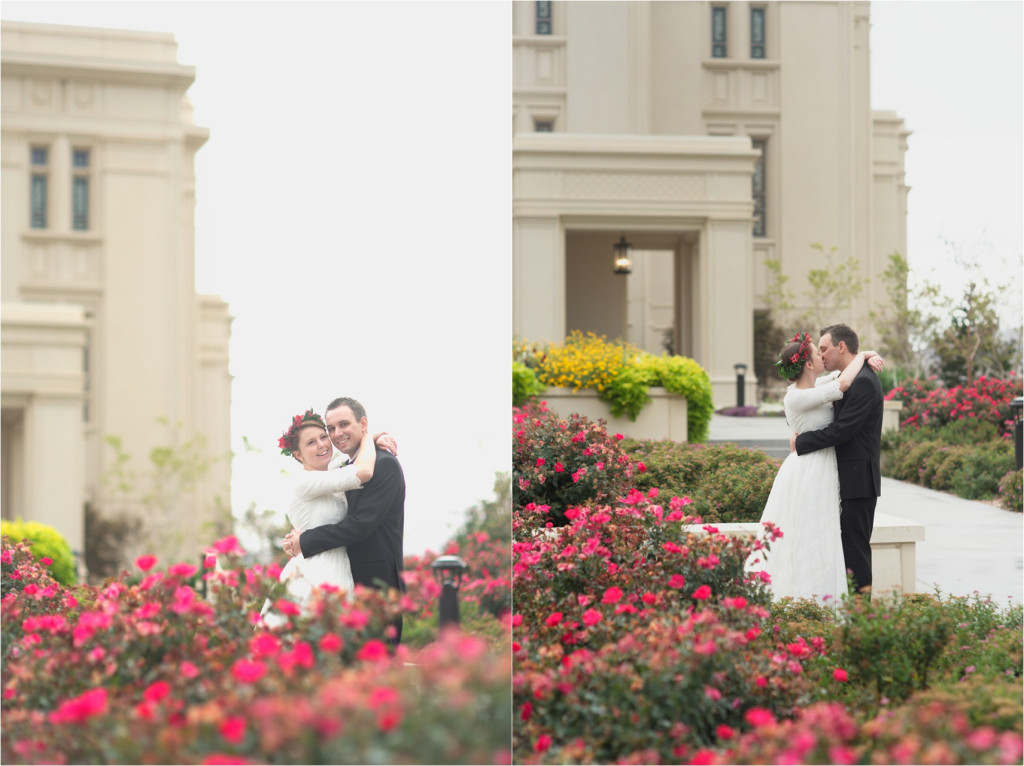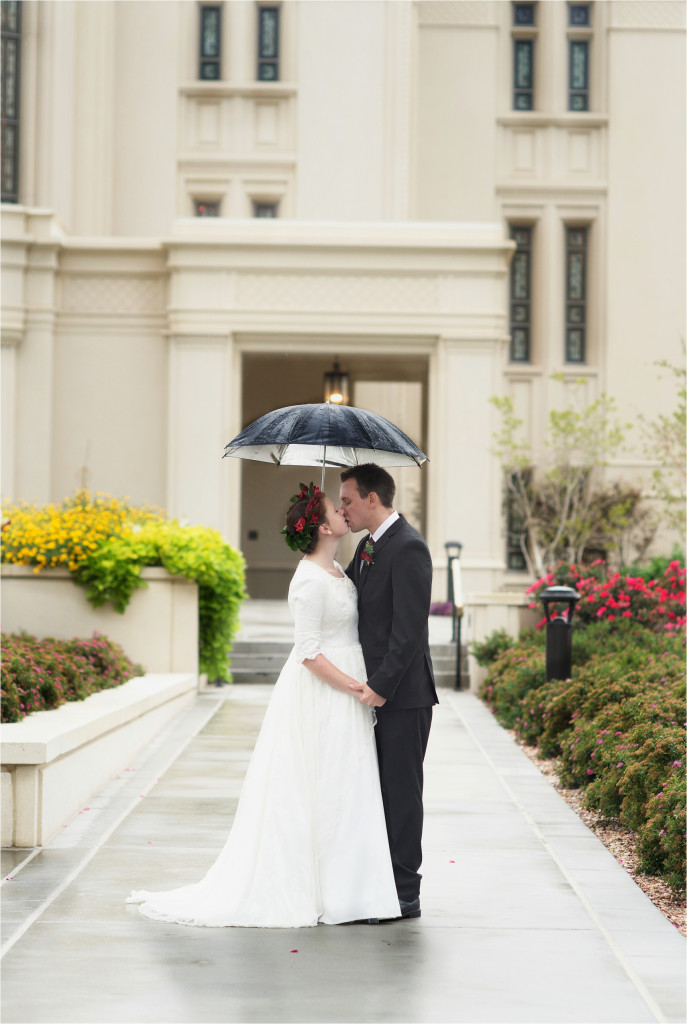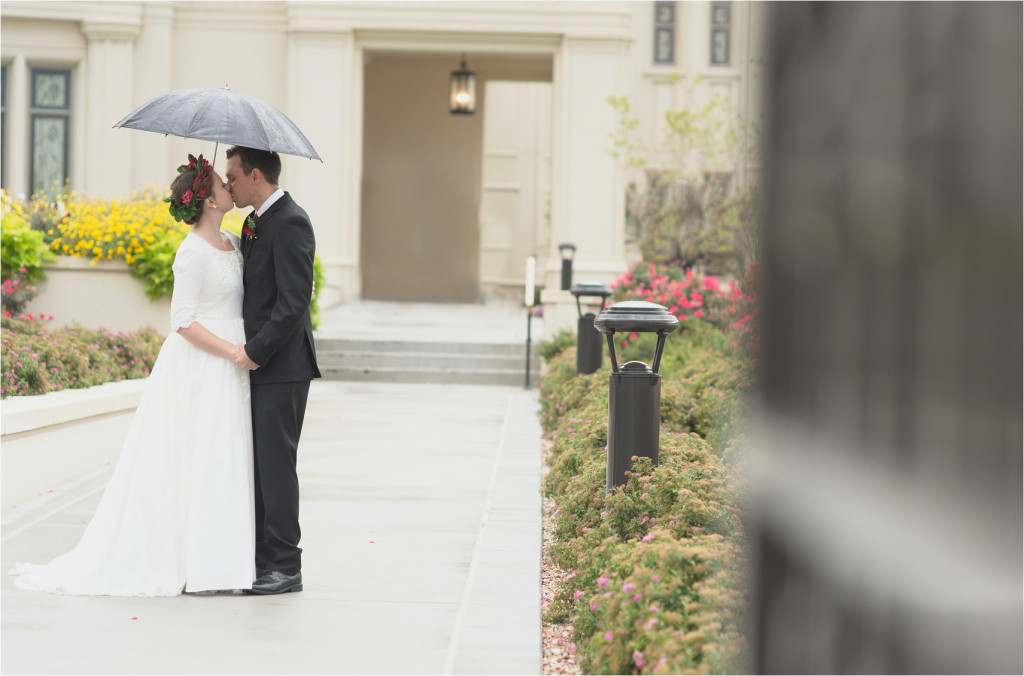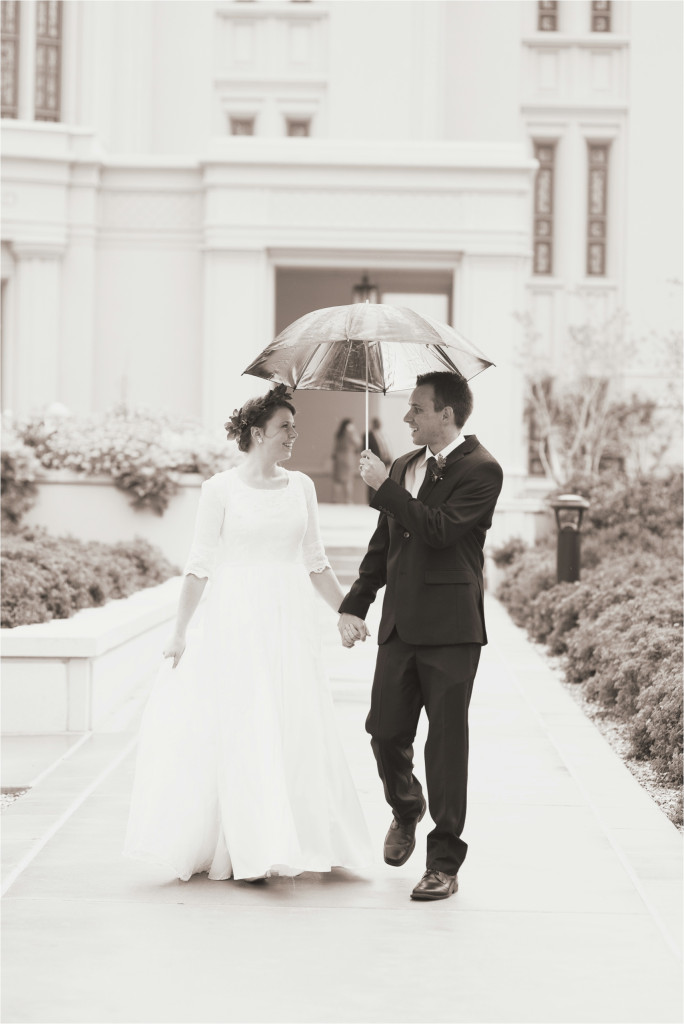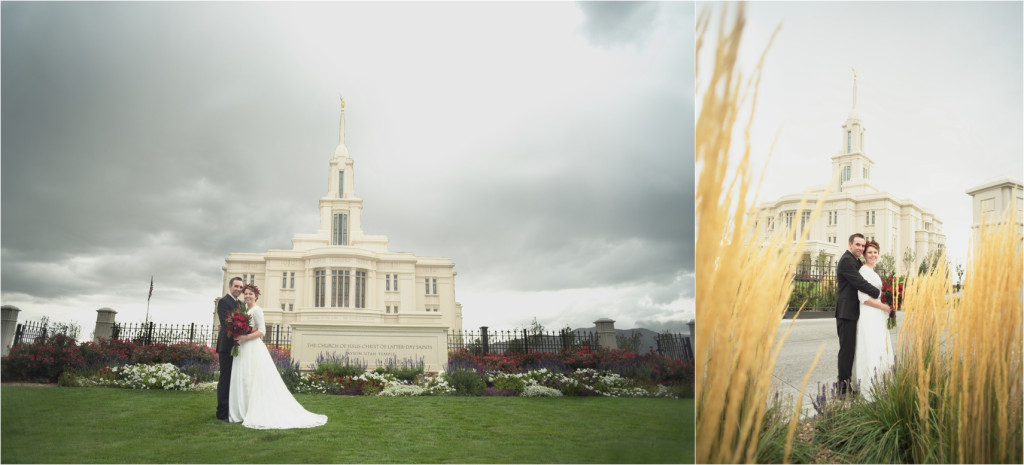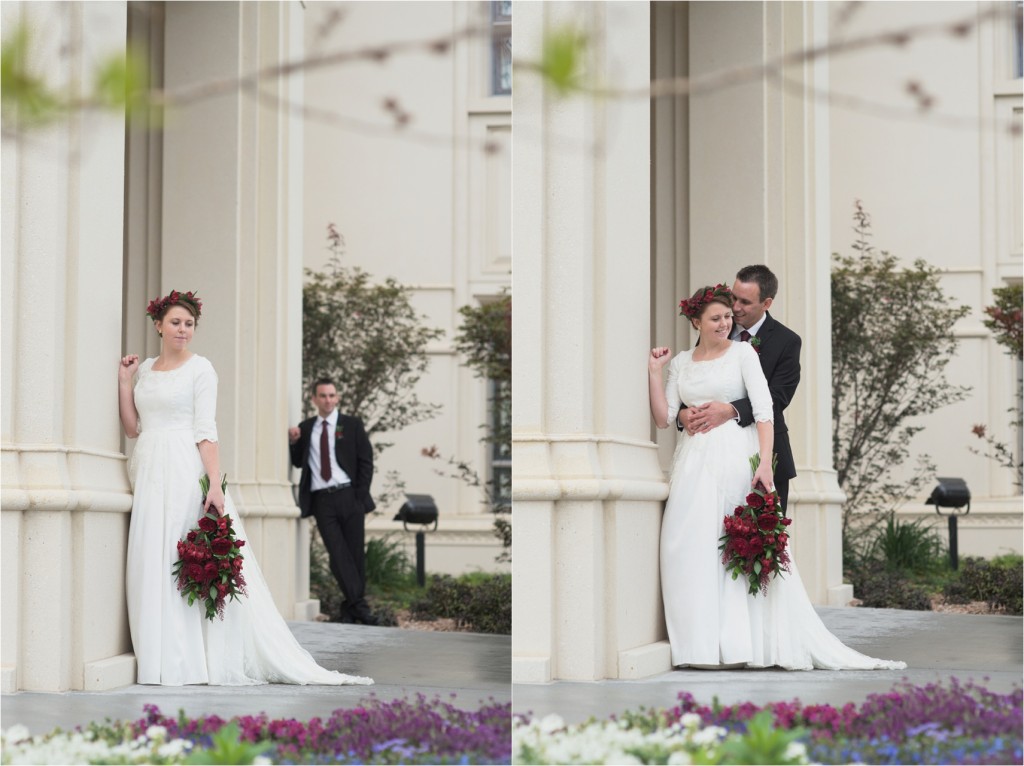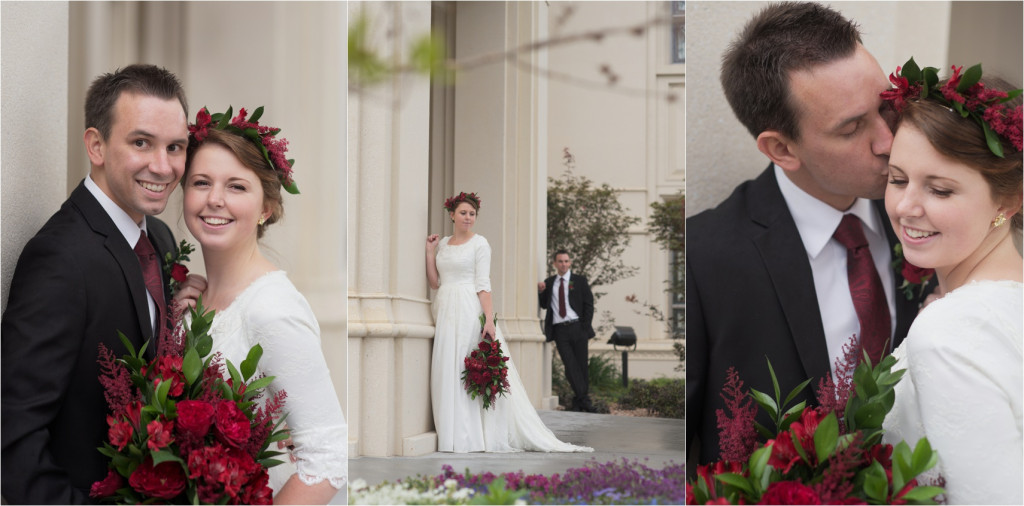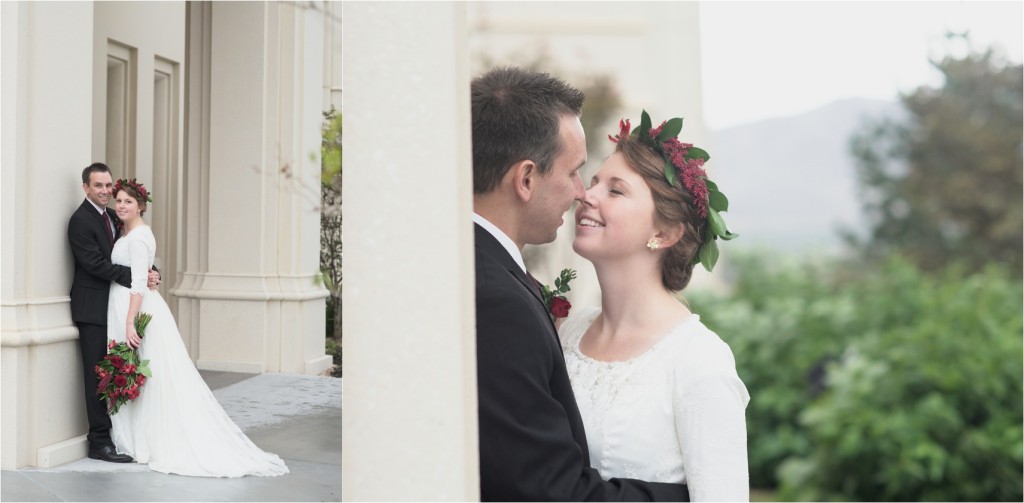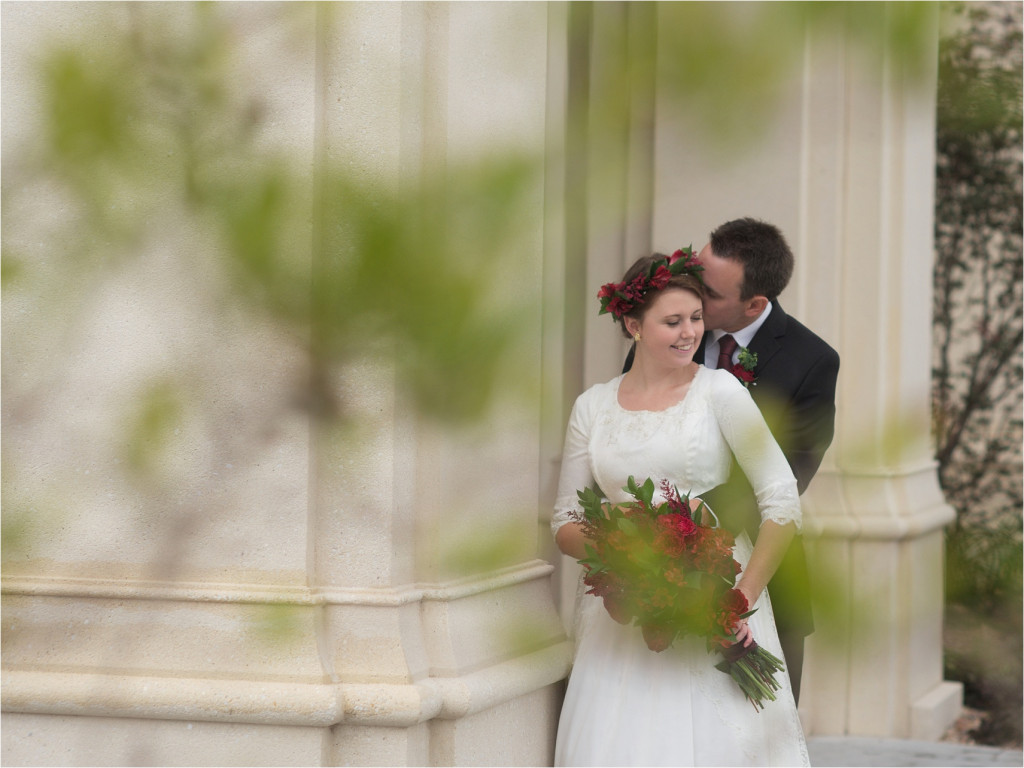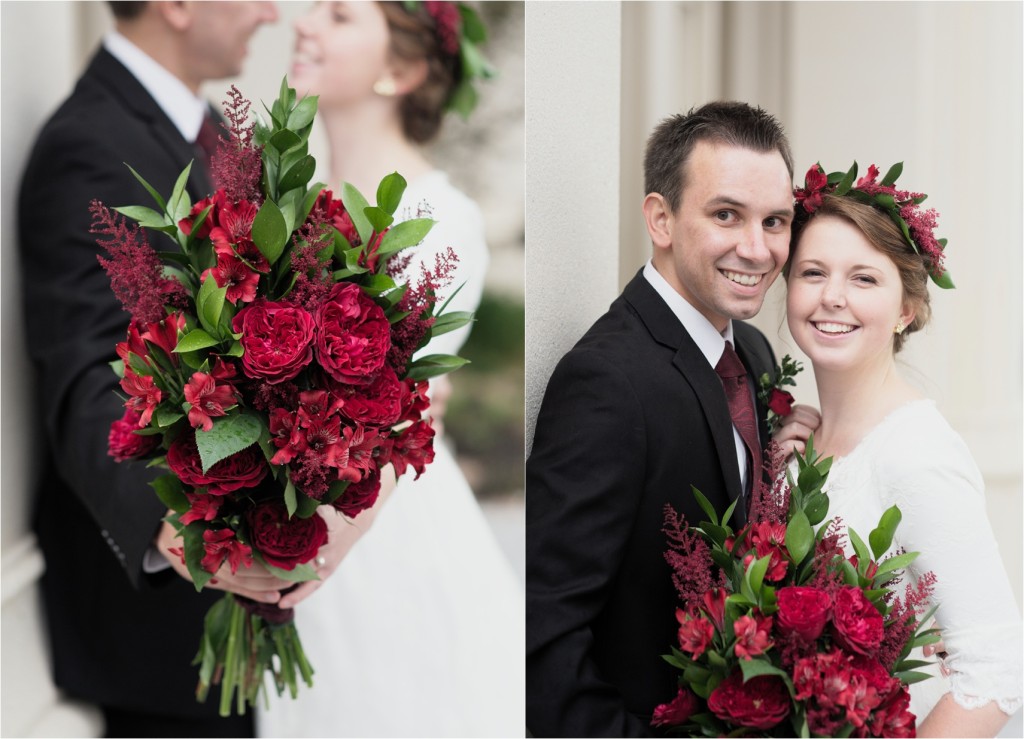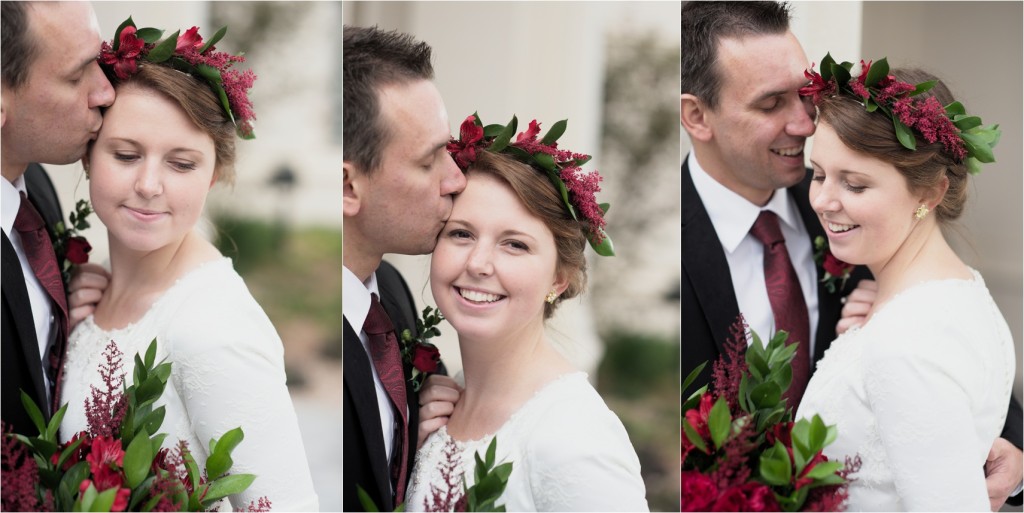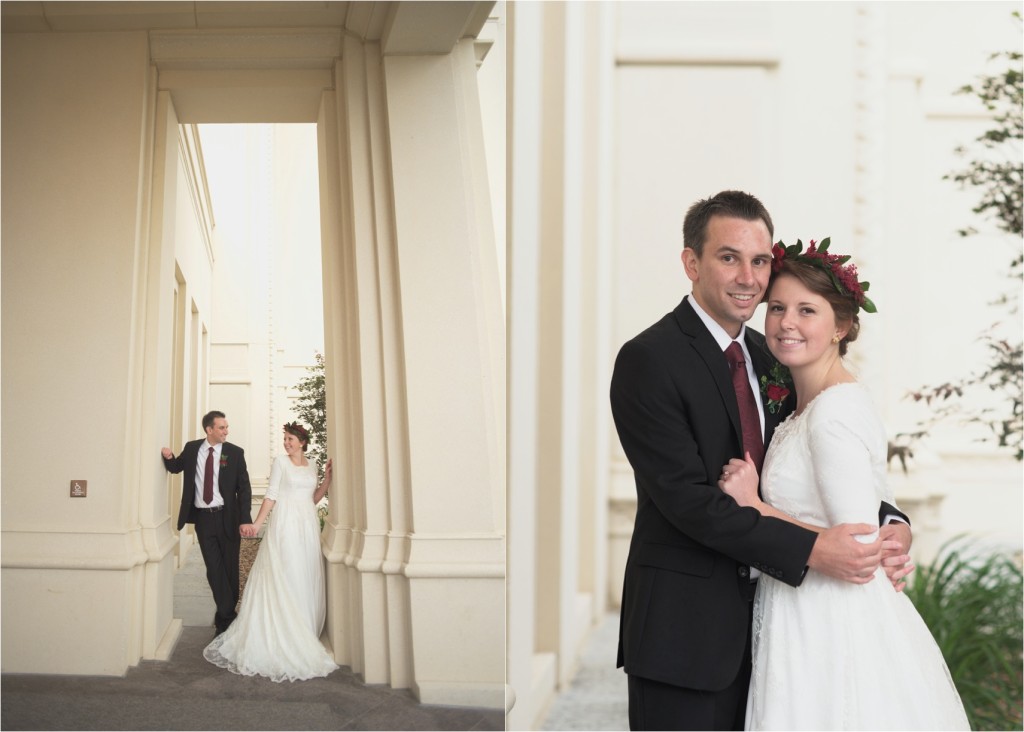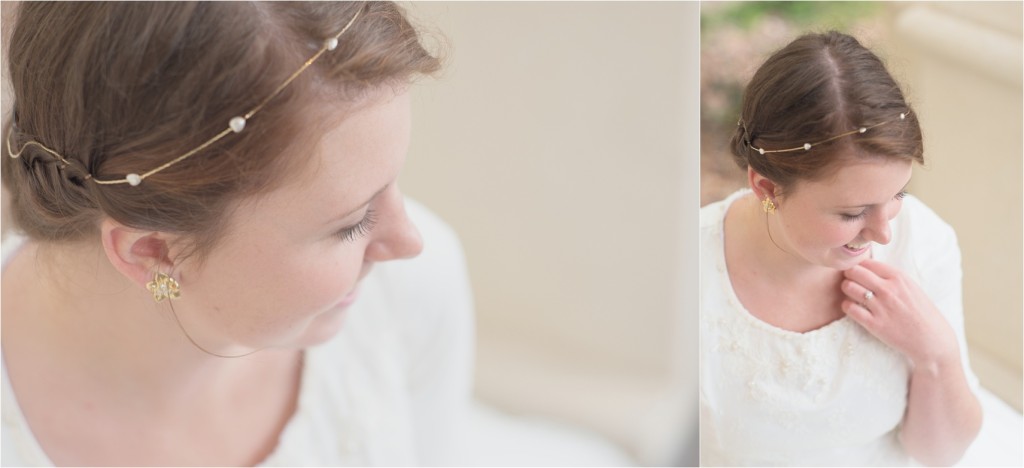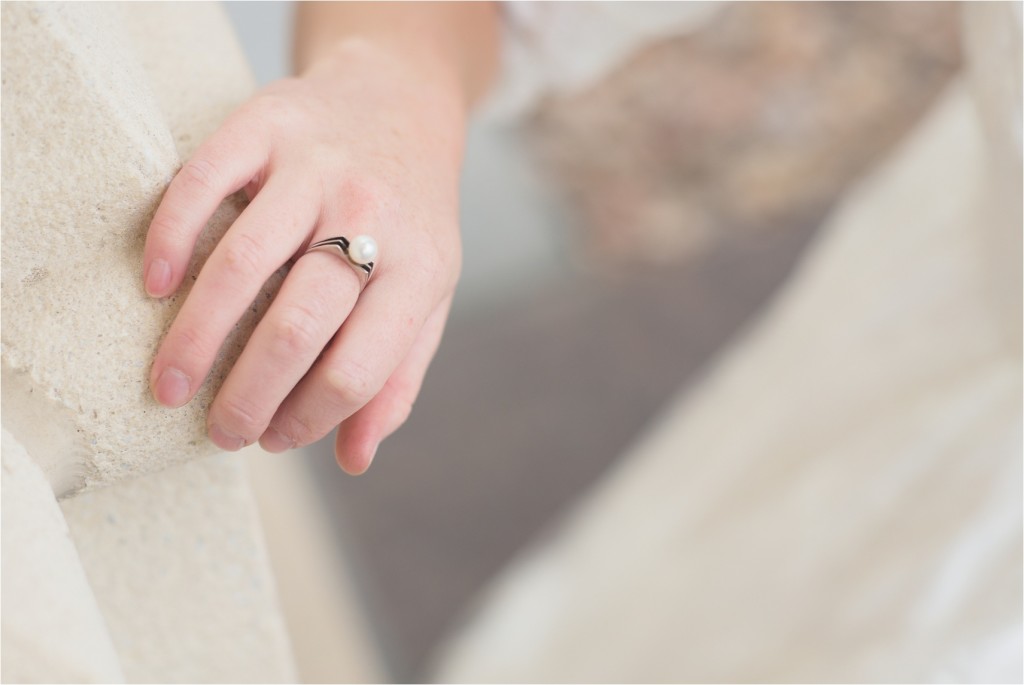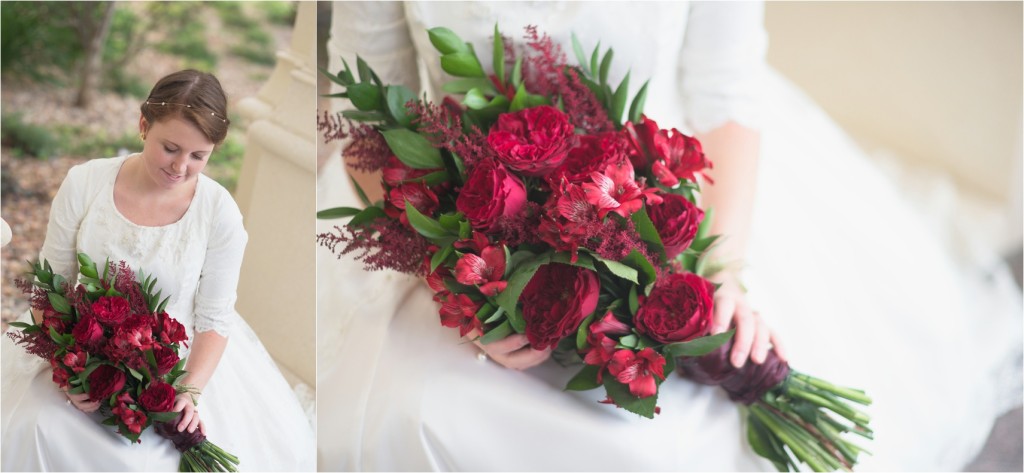 You guys, this is the most DYI wedding ever! The bride's mom not only did the flowers, but she also made the wedding dress! Amazing, am I right?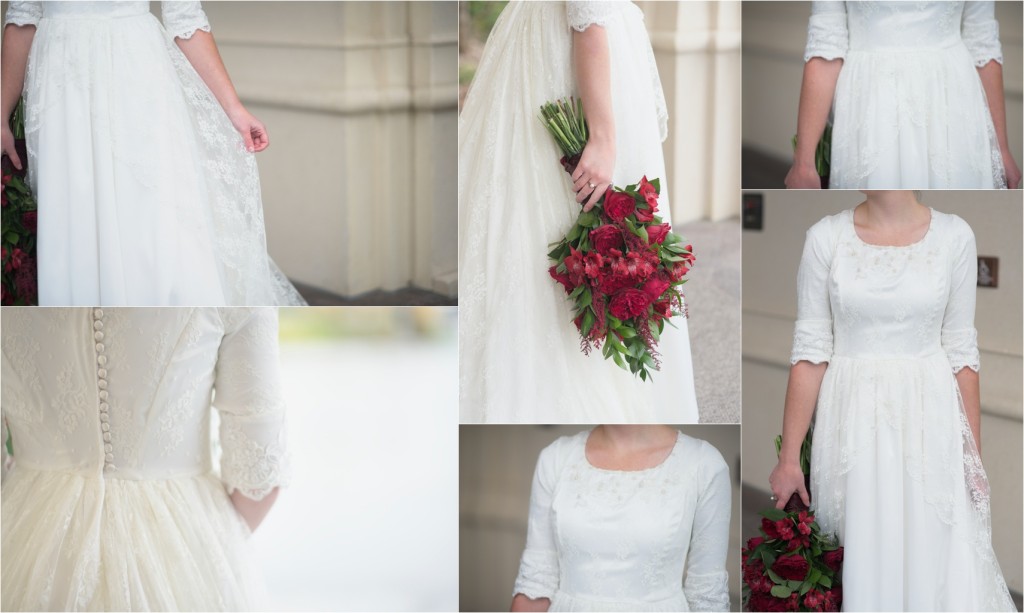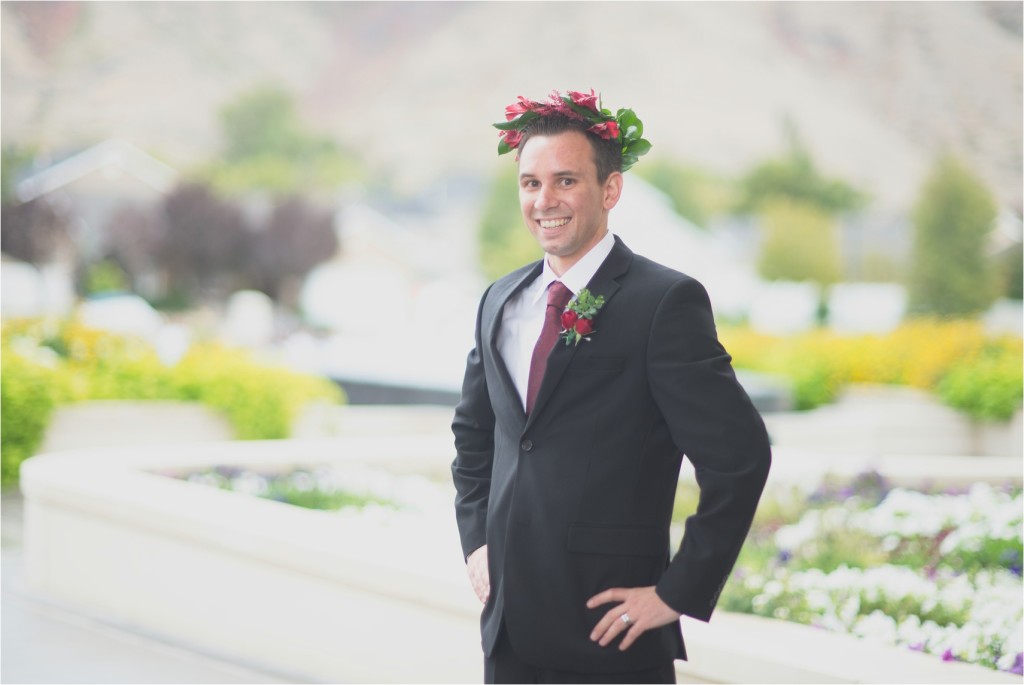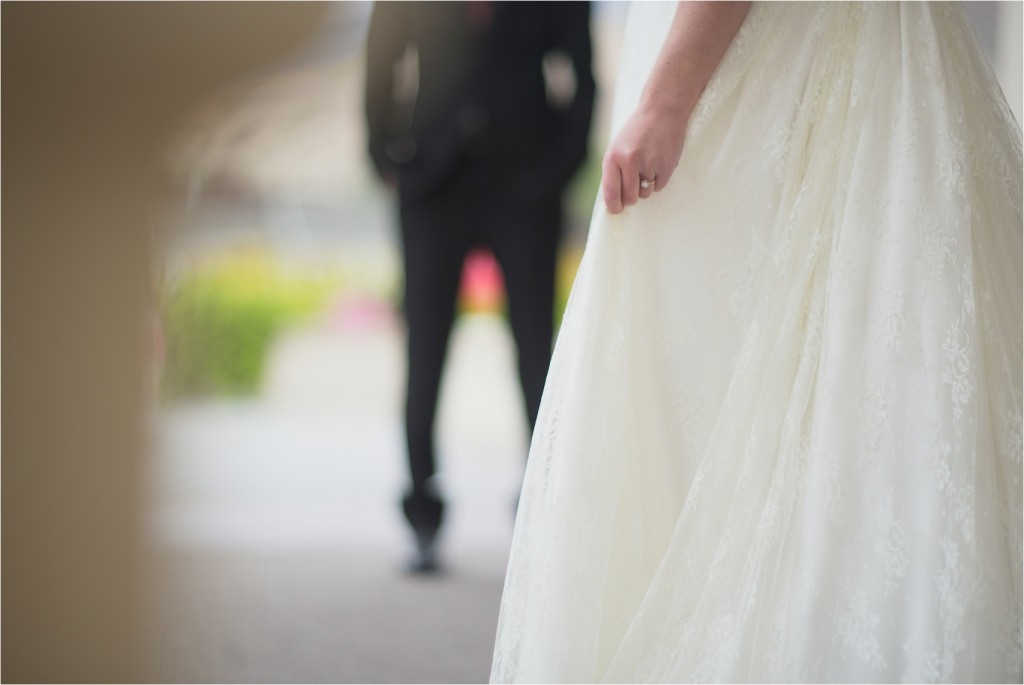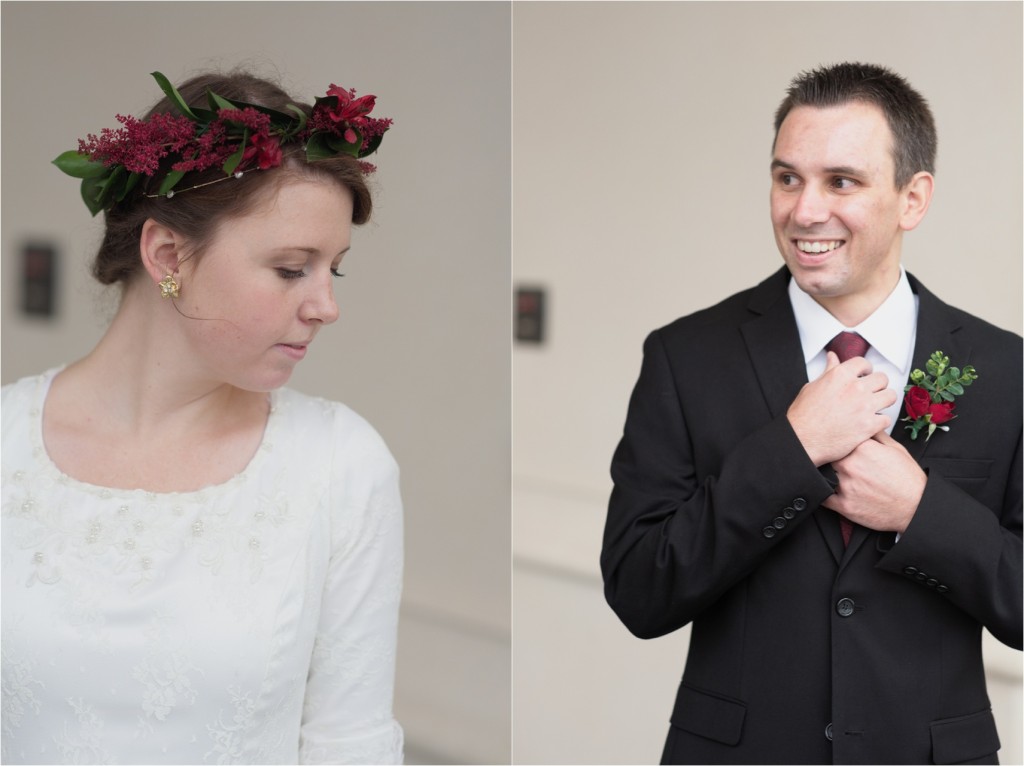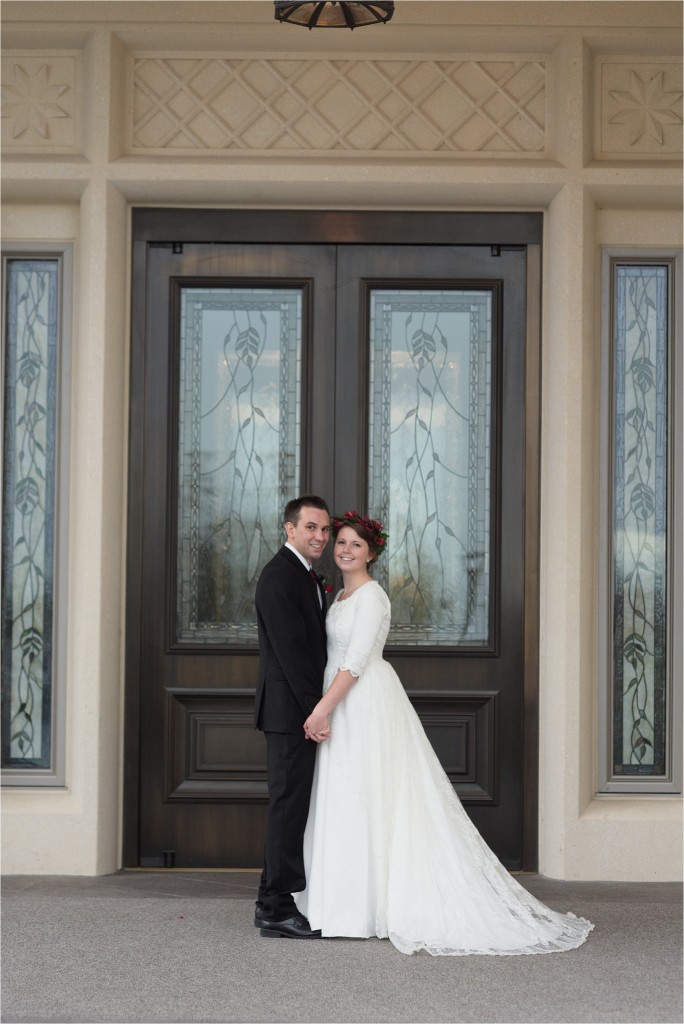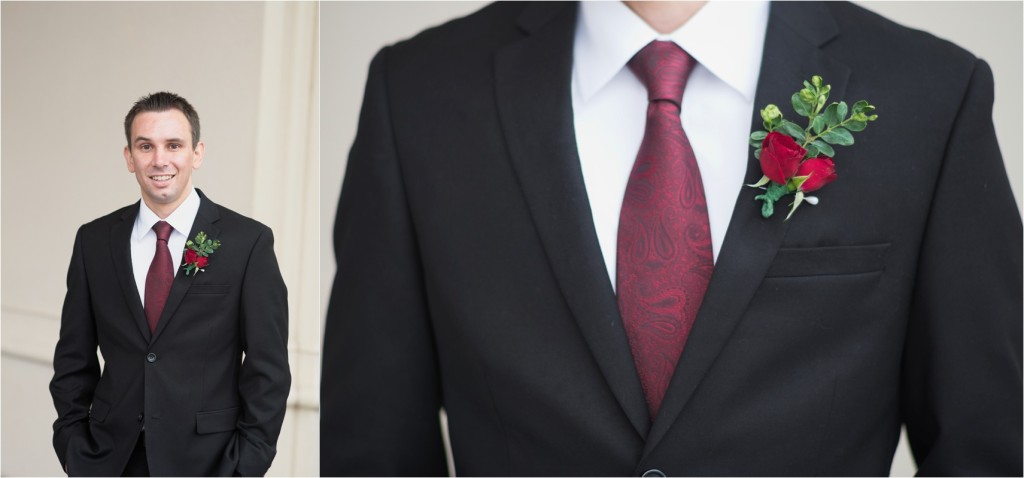 The reception was held in the bride's grandparent's back yard. It was a rainy day, but the rain held for the duration of the reception!