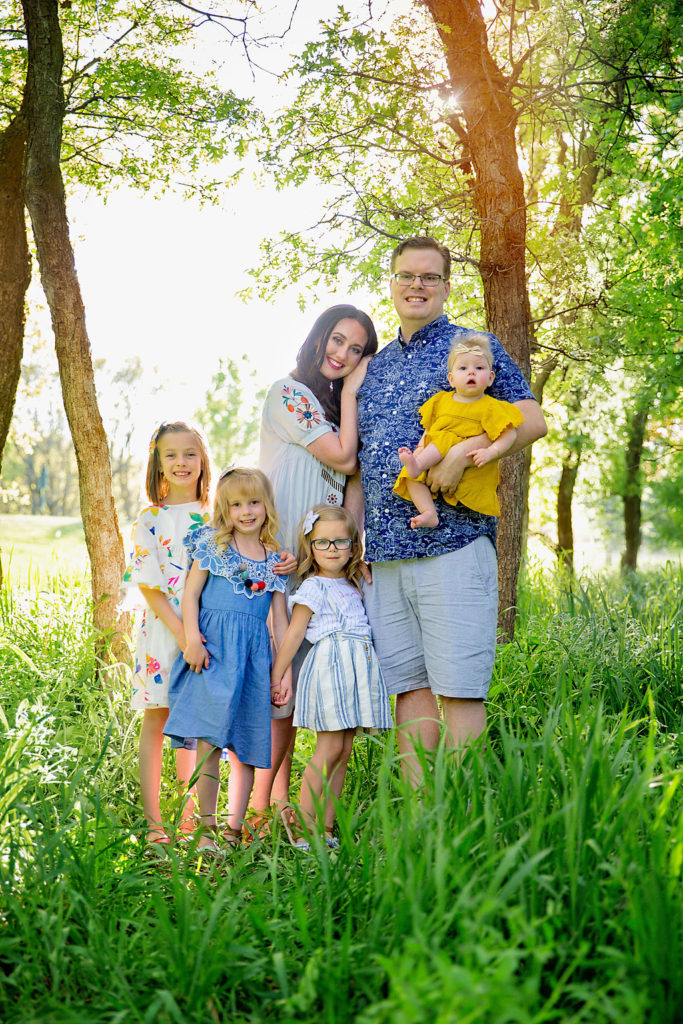 Hi, I'm Rachel! I'm a wife, a mom to 4 darling little girls and 1 adorable little boy, and I'm the face behind Luminosity Photography.
I love podcasts, reading, shopping, make-up and crafting. I'm a total introvert, I hate melted cheese (I even take the cheese off of pizza!), and I'm allergic to the cold. For reals.
Photography was sort of an accident for me. In high school I worked for my Dad, who made documentaries. I was able to spend time learning lighting and other skills that are critically important in photography. I took a few photography classes in high school and college (though my degree is in something totally unrelated–social work!) When I got married, my dad talked my husband into getting me a nice camera, and once I had it I felt like I needed to use it. The more pictures I took the more I grew to love it. Now I can't imagine my life without photography!
The things that make me unique as a photographer?
-I have nearly 10 years of experience shooting weddings, and before that about 3 years of experience in the video world and photography classes!
-I have worked with hundreds of brides in that time, averaging around 40 weddings a year!
-I shoot 100% with vintage prime lenses. That means all of my lenses are over 40 years old, don't zoom, and don't have auto focus. These lenses create such beautiful, high quality images, and I could never go to modern lenses!
-I'm primarily a natural light photographer, but I also love bringing in artificial light sources to create really magical images.
-I have spent years perfecting my skills in Photoshop, and I can do almost anything with it!
Shoot me an email or text, or give me a call. I'd love to take you out for ice cream to chat about your big day and see if we're a good fit for each other.
801.362.1889
luminosityphotos@yahoo.com